Dr. Anup Patel, MD, MBA, FACS
Orlando, FL 32801
1.21 miles
More information
Dr. Clifford P. Clark, III
Dr. Brian P. Joseph
Dr. D. Scott Rotatori
Orlando, FL 32804
3.02 miles
More information
Dr. Adam J. Oppenheimer, MD
Orlando, Florida 32806
2.59 miles
More information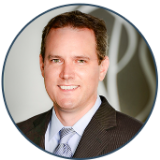 Charles Newman, Jr., M.D
Orlando, Florida 32803
0.96 miles
More information
Dr. Kendall Peters
Orlando, FL 32801
1.21 miles
More information
Dr. Sarat Sabharwal
Dr. Anita Sabharwal
Kissimmee, Florida 34744
13.78 miles
More information
Dr. George Pope
Orlando, FL 32806
2.59 miles
More information
Scott A. Greenberg, M.D.
Winter Park, FL 32792
4.96 miles
More information
Clark Institute for Aesthetics
Orlando, FL 32804
3.02 miles
More information
About Breast Reduction
Many women find relief from back and shoulder pains by reducing the size of their breasts. Wouldn't it be great to wear a normal bra size? Breast reduction may be the solution.