Dr. James Young
Lake Mary, FL 32746
1.48 miles
More information
Thomas Fiala, MD
Altamonte Springs, FL 32701
6.50 miles
More information
James Shoukas MD
Lake Mary, FL 32746
0.95 miles
More information
Dr. Gregory Samano
Winter Park, FL 32792
10.34 miles
More information
Dr. Clifford P. Clark, III
Dr. Brian P. Joseph
Dr. D. Scott Rotatori
Orlando, FL 32804
12.42 miles
More information
Dr. Clifford Clark III
Winter Park, FL 32789
11.22 miles
More information
D. Scott Rotatori, M.D.
Winter Park, FL 32789
11.26 miles
More information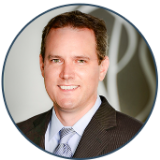 Charles Newman, Jr., M.D
Orlando, Florida 32803
14.60 miles
More information
About Breast Reduction
Many women find relief from back and shoulder pains by reducing the size of their breasts. Wouldn't it be great to wear a normal bra size? Breast reduction may be the solution.