Chris Bloom, RN, BSN
Kenosha, WI 53144
23.31 miles
More information
Drs. Daniel Ritacca, Leonard Lu
Kathleen Morno
Vernon Hills, IL 60061
6.23 miles
More information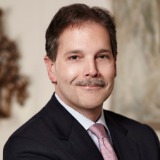 Anthony P. Terrasse, MD
Lake Forest, IL 60045
1.59 miles
More information
Iliana E. Sweis, MD, FACS
Northbrook, IL 60062
7.91 miles
More information
Mark Sisco, M.D.
Northbrook, IL 60062
8.81 miles
More information
Laurie A Casas, MD
Glenview, IL 60035
11.98 miles
More information
Dr. Renee Burke
Barrington, IL 60010
17.65 miles
More information
People researching Liposuction frequently inquire about these popular procedures available in your area:
Body-Jet (1)
Laser Lipolysis (16)
VASER Hi-Def (1)
VASERLipo (4)
About Liposuction
Permanently remove fat and improve contours in areas affected by excess fatty deposits. Advances in liposuction technology and education have produced amazing results for all types of patients.