Featured Advertisers
*Individual results will vary
Advertisers may not offer the specific brands, products or services featured on this page
Locate Bioidentical Hormone Replacement Providers
Do you offer Bioidentical Hormone Replacement and are not listed?
Claim your profile here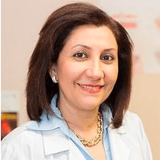 Sepideh Zahedy-Kapusta, MD
La Habra, CA 90631
32.60 miles
More information
Dr. Dumrong Tangchitnob
Dr. Edward Tangchitnob
West Covina, CA 91790
30.47 miles
More information
Robert Milanes, MD
Irvine, CA 92606
49.15 miles
More information
About Bioidentical Hormone Replacement
Bioidentical hormone therapy, is a critical component of age management therapy. Both men and women can benefit from this therapy, but it is women who are experiencing changes due to menopause who typically undergo this treatment.