Maakan Taghizadeh
Catonsville, MD 21228
3.86 miles
More information
Dr. Fady A. Sinno
Ellicott City, MD 21042
2.77 miles
More information
Dr. Salman Ashruf
Hanover, MD 21076
9.30 miles
More information
Gregory Dick, MD, FACS
Shirley Olsen, MD
Rockville, MD 20850
24.59 miles
More information
Paul Buhrer, MD
Christopher J. Spittler, MD
Annapolis, MD 21401
24.45 miles
More information
Dr. Ira D. Papel
Dr. Theda C. Kontis
Dr. Emile N. Brown
Baltimore, MD 21208
8.64 miles
More information
Dr. Dahiya
Rockville, MD 20850
23.20 miles
More information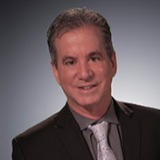 Mark E. Richards, M.D.
N. Bethesda, MD 20852
23.29 miles
More information
Guy Cappuccino, MD
Mount Airy, MD 21771
20.65 miles
More information
About Ear Surgery
Many people desire smaller or more tapered ears, or wish that their ears were closer to their head. Undergoing an otoplasty can bring tremendous relief to one's self esteem and appearance.