Leslie Gerstman, MD
New York, NY 10065
1.69 miles
More information
Joseph Eviatar, MD
New York, NY 10001
0.41 miles
More information
Dr. Michele P. Verga
New York, NY 10028
2.53 miles
More information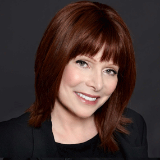 Dr. Patricia Wexler
New York, NY 10016
0.90 miles
More information
Dr. Cheryl Karcher
New York, NY 10003
1.06 miles
More information
Trevor Born, MD
New York, NY 10021
2.03 miles
More information
Dr. Debra Jaliman
New York, NY 10021
2.13 miles
More information
Jon Turk, M.D.
New York, NY 10065
1.52 miles
More information
People researching Exilis frequently inquire about these popular procedures available in your area:
BodyTite (21)
EmbraceRF (5)
EMFACE (2)
EndyMed Pro (20)
FaceTite (21)
Morpheus8 (8)
Pelleve (66)
PrecisionTx (5)
Profound Lift (11)
Skin Tightening (350)
SkinTyte (61)
TempSure Envi (17)
Thermage (65)
ThermiSmooth (38)
ThermiTight (39)
Titan (9)
Venus Legacy (22)
About Exilis
The Exilis uses monopolar radio frequency (RF) energy to reach into multiple levels of skin to treat different symptoms. A dual pulse delivers controlled energy to promote collagen remodeling and skin tightening.