Roy Geronemus, MD
New York, NY 10016
18.25 miles
More information
Dr. Hardik Soni
Summit, NJ 07901
5.20 miles
More information
David K. Avram, MD
Brooklyn, NY 11201
18.21 miles
More information
Dr. Cheryl Karcher
New York, NY 10003
17.53 miles
More information
John Trocolli, M.D.
New York, New York 10024
18.16 miles
More information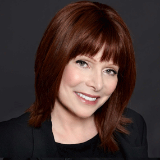 Dr. Patricia Wexler
New York, NY 10016
17.98 miles
More information
People researching Fraxel frequently inquire about these popular procedures available in your area:
ActiveFX (5)
Affirm (3)
CO2 Laser Resurfacing (31)
DOT Therapy (3)
eMatrix (4)
Fractional Resurfacing (124)
Halo (11)
Laser Genesis (19)
Pearl Laser (6)
Pixel Laser (6)
ProFractional (41)
Secret RF (3)
About Fraxel
Learn about this advanced laser treatment for damaged, aging skin. Whether you suffer from sun damage or have uneven pigmentation and fine lines, this fractional resurfacing device can help restore and rejuvenate your skin.