Steven P Davison MD
Washington, DC 20016
28.17 miles
More information
Maakan Taghizadeh
Catonsville, MD 21228
3.86 miles
More information
Dr. Beverly Fischer
Timonium, MD 21093
14.59 miles
More information
Brent C. Birely, MD
Lutherville, MD 21093
13.83 miles
More information
Dr. Wendell Miles
Chevy Chas, MD 20815
26.49 miles
More information
Guy Cappuccino, MD
Mount Airy, MD 21771
20.65 miles
More information
Dr. Ira D. Papel
Dr. Theda C. Kontis
Dr. Emile N. Brown
Baltimore, MD 21208
8.64 miles
More information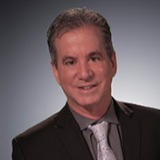 Mark E. Richards, M.D.
N. Bethesda, MD 20852
23.29 miles
More information
Paul Buhrer, MD
Christopher J. Spittler, MD
Annapolis, MD 21401
24.45 miles
More information
About Mini Tummy Tuck
Despite a healthy diet and exercise, many women still have that pooch under their belly button that they can't get rid of. These women may benefit from a mini tummy tuck (mini abdominoplasty).