Monte O. Harris, MD, FACS
Chevy Chase, MD 20815
21.42 miles
More information
Steven P Davison MD
Washington, DC 20016
23.03 miles
More information
Dr. Fady A. Sinno
Ellicott City, MD 21042
2.86 miles
More information
Maakan Taghizadeh
Catonsville, MD 21228
7.53 miles
More information
Dr. Salman Ashruf
Hanover, MD 21076
7.05 miles
More information
Dr. Wendell Miles
Chevy Chas, MD 20815
21.42 miles
More information
Dr. Beverly Fischer
Timonium, MD 21093
19.83 miles
More information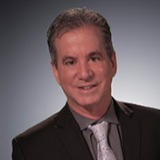 Mark E. Richards, M.D.
N. Bethesda, MD 20852
18.62 miles
More information
About Browlift
Restore a drooping brow and reduce frown lines while avoiding a full facelift. If your forehead is suffering the effects of gravity, but your lower face area is still relatively firm a browlift may be the right solution.