Featured Skin Tightening Providers
Refine Medical Spa
233 East Erie St.
Chicago, IL 60611
Click to Call
Email
More information
Locate Skin Tightening Providers
Peter D. Geldner, MD
Chicago, IL 60611
0.81 miles
More information
Carolyn Jacob, MD
Chicago, IL 60654
0.33 miles
More information
Julius Few, MD
Chicago, IL 60611
0.96 miles
More information
Dr. Jonith Breadon MD
Chicago, IL 60607
1.38 miles
More information
Chicago, IL 60614
3.42 miles
More information
Chicago, IL 60610
1.59 miles
More information
Leon Forrester Tcheupdjian, MD
Roman Voytsekhovskiy, MD
Michael Damen, MD
David Ross, MD
Chicago, IL 60611
0.95 miles
More information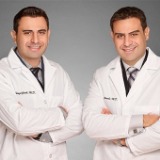 Nael Gharbi, MD
Shazel Gharbi, MD
Chicago, IL 60610
1.62 miles
More information
Quenby L. Erickson, D.O.
Chicago, Illinois 60611
0.76 miles
More information
Omeed Memar MD
Chicago, IL 60602
0.12 miles
More information
People researching Skin Tightening frequently inquire about these popular procedures available in your area:
BodyTite (3)
EmbraceRF (1)
Exilis (10)
Pelleve (15)
Profound Lift (5)
SkinTyte (22)
Thermage (8)
ThermiSmooth (11)
ThermiTight (13)
Titan (1)
Venus Legacy (13)
About Skin Tightening
Laser skin tightening is now widely available, but how do you know which technology is the one for you? Ask a doctor in your area to explain the benefits and differences.