Locate Ultrasound Skin Tightening Providers
Do you offer Ultrasound Skin Tightening and are not listed?
Claim your profile here
Elizabeth F. Callahan, MD
Sarasota, FL 34243
21.71 miles
More information
Dr. Milam Bogart
Sarasota , FL 34231
12.98 miles
More information
Adam S. Greenberg, M.D.
Venice, FL 34292
2.13 miles
More information
Dr. Denise L. Baker, MD, FACOG, FAACS
Bradenton, FL 34210
28.71 miles
More information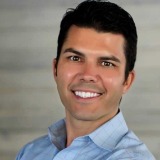 Jeff Goldstein, PA-C
Sarasota, FL 34233
15.58 miles
More information
People researching Ultrasound Skin Tightening frequently inquire about these popular procedures available in your area:
Exilis (3)
Pelleve (5)
Skin Tightening (18)
SkinTyte (4)
ThermiSmooth (4)
ThermiTight (3)
Venus Legacy (1)
About Ultrasound Skin Tightening
Skin tightening procedure designed to merge ultrasound imaging and ultrasound treatment for precise and effective remodeling on a deeper level.