Dr. Monica Bedi
Sarasota, FL 34233
15.97 miles
More information
Dr. Denise L. Baker, MD, FACOG, FAACS
Bradenton, FL 34210
28.71 miles
More information
Adam S. Greenberg, M.D.
Venice, FL 34292
2.13 miles
More information
Deborah Shultz MD
Apollo Beach, FL 33572
47.95 miles
More information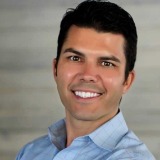 Jeff Goldstein, PA-C
Sarasota, FL 34233
15.58 miles
More information
People researching Spider Veins frequently inquire about these popular procedures available in your area:
Asclera (1)
Sclerotherapy (1)
About Spider Veins
Restore your skin's appearance with spider vein therapy, sclerotherapy, and laser vein therapy. These affordable treatments effectively collapse and shrink those embarrassing spider veins.