Gerald E. Grubbs, MD
Sarasota, FL 34232
2.38 miles
More information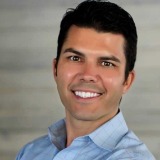 Jeff Goldstein, PA-C
Sarasota, FL 34233
4.33 miles
More information
Gerard C. Mosiello, MD
Tampa, FL 33611
37.33 miles
More information
Adam S. Greenberg, M.D.
Venice, FL 34292
18.16 miles
More information
Anitha Reddy, MD
Tampa, FL 33626
49.51 miles
More information
People researching Xeomin frequently inquire about these popular procedures available in your area:
BOTOX (41)
Dysport (14)
Jeuveau (2)
About Xeomin
Xeomin is an injectable used to minimize the appearance of wrinkles and frown lines in the face by allowing the muscles in the face to relax. It is made using small amounts of botulinum toxin Type A and in some ways is similar to BOTOX.