Roxanne Sylora, MD
Celebration, FL 34747
17.72 miles
More information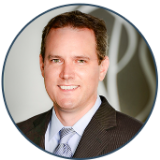 Charles Newman, Jr., M.D
Orlando, Florida 32803
0.96 miles
More information
Dr. Clifford P. Clark, III
Dr. Brian P. Joseph
Dr. D. Scott Rotatori
Orlando, FL 32804
3.02 miles
More information
Christopher Walker, MD
Orlando, FL 32801
1.20 miles
More information
Dr. Kendall Peters
Orlando, FL 32801
1.21 miles
More information
Dr. Sarat Sabharwal
Dr. Anita Sabharwal
Kissimmee, Florida 34744
13.78 miles
More information
Dr. Anup Patel
Orlando, FL 32801
1.21 miles
More information
Dr. Adam J. Oppenheimer, MD
Orlando, Florida 32806
2.59 miles
More information
D. Scott Rotatori, M.D.
Winter Park, FL 32789
4.18 miles
More information
People researching Liposuction frequently inquire about these popular procedures available in your area:
Body-Jet (1)
Laser Lipolysis (7)
VASER Hi-Def (3)
VASERLipo (2)
About Liposuction
Permanently remove fat and improve contours in areas affected by excess fatty deposits. Advances in liposuction technology and education have produced amazing results for all types of patients.