Dr. Fernando Ovalle Jr
Orlando, FL 32806
0.62 miles
More information
Dr. Anup Patel, MD, MBA, FACS
Orlando, FL 32801
1.21 miles
More information
Dr. Clifford P. Clark, III
Dr. Brian P. Joseph
Dr. D. Scott Rotatori
Orlando, FL 32804
3.02 miles
More information
Dr. Kendall Peters
Orlando, FL 32801
1.21 miles
More information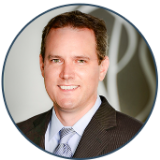 Charles Newman, Jr., M.D
Orlando, Florida 32803
0.96 miles
More information
Dr. Richard Arabitg
Orlando, FL 32806
1.27 miles
More information
Roxanne Sylora, MD
Celebration, FL 34747
17.72 miles
More information
Dr. George Pope
Orlando, FL 32806
2.59 miles
More information
Scott A. Greenberg, M.D.
Winter Park, FL 32792
4.96 miles
More information
About Blepharoplasty
Lift your eyes and look more awake and youthful. Treating the problem areas around your eyes makes a dramatic difference. This same procedure is often referred to as "asian eye surgery" or "double eyelid surgery" to create an eyelid crease where there isn't naturally one.