Dr. James Young
Lake Mary, FL 32746
1.48 miles
More information
James Shoukas MD
Lake Mary, FL 32746
0.95 miles
More information
Thomas Fiala, MD
Altamonte Springs, FL 32701
6.50 miles
More information
Roxanne Sylora, MD
Celebration, FL 34747
32.11 miles
More information
Dr. Clifford P. Clark, III
Dr. Brian P. Joseph
Dr. D. Scott Rotatori
Orlando, FL 32804
12.42 miles
More information
James L Baker Jr MD
Altamonte Springs, FL 32701
7.23 miles
More information
Dr. Gregory Samano
Winter Park, FL 32792
10.34 miles
More information
D. Scott Rotatori, M.D.
Winter Park, FL 32789
11.26 miles
More information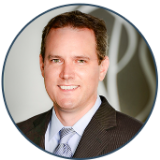 Charles Newman, Jr., M.D
Orlando, Florida 32803
14.60 miles
More information
About Mini Tummy Tuck
Despite a healthy diet and exercise, many women still have that pooch under their belly button that they can't get rid of. These women may benefit from a mini tummy tuck (mini abdominoplasty).