James Shoukas MD
Lake Mary, FL 32746
34.76 miles
More information
Thomas Fiala, MD
Altamonte Springs, FL 32701
41.84 miles
More information
Dr. Gregory Samano
Winter Park, FL 32792
43.55 miles
More information
Dr. Clifford P. Clark, III
Dr. Brian P. Joseph
Dr. D. Scott Rotatori
Orlando, FL 32804
47.12 miles
More information
James L Baker Jr MD
Altamonte Springs, FL 32701
42.23 miles
More information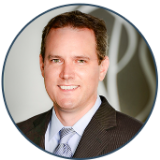 Charles Newman, Jr., M.D
Orlando, Florida 32803
48.91 miles
More information
D. Scott Rotatori, M.D.
Winter Park, FL 32789
45.73 miles
More information
Christopher Walker, MD
Orlando, FL 32801
48.87 miles
More information
People researching Liposuction frequently inquire about these popular procedures available in your area:
Body-Jet (2)
Laser Lipolysis (2)
Tickle Lipo (1)
VASER Hi-Def (2)
VASERLipo (2)
About Liposuction
Permanently remove fat and improve contours in areas affected by excess fatty deposits. Advances in liposuction technology and education have produced amazing results for all types of patients.