Dima Ali, MD
Reston, VA 20191
16.74 miles
More information
Dr. George Bitar MD, FACS
Fairfax, VA 22031
12.08 miles
More information
Dr. Csaba Magassy
McLean, VA 22101
8.83 miles
More information
Navin Singh, MD
Chevy Chase, MD 20815
5.42 miles
More information
Dr. Wendell Miles
Chevy Chas, MD 20815
5.57 miles
More information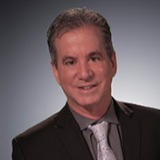 Mark E. Richards, M.D.
N. Bethesda, MD 20852
10.62 miles
More information
Gregory Dick, MD, FACS
Shirley Olsen, MD
Rockville, MD 20850
16.51 miles
More information
Vineet Mehan, MD
Falls Church, VA 22043
11.23 miles
More information
Dr. Burton Sundin
Dr. Reps Sundin
Tysons, VA 22182
12.40 miles
More information
About Mommy Makeover
A Mommy Makeover is a term used to typically describe a combination of one or more procedures to correct adverse negative effects of pregnancy, childbirth and nursing. The most common procedures included in a Mommy Makeover are a tummy tuck, liposuction and a breast surgery involving a breast lift, breast reduction and/or a breast augmentation.