Dr. Alicia Sanderson
Washington, DC 20006
1.41 miles
More information
Dr. George Bitar MD, FACS
Fairfax, VA 22031
12.08 miles
More information
Sarah Mess, MD
Columbia, MD 21044
22.29 miles
More information
Dr. Csaba Magassy
McLean, VA 22101
8.83 miles
More information
Dr. George Sedrakyan
Alexandria, VA 22303
8.76 miles
More information
Navin Singh, MD
Chevy Chase, MD 20815
5.42 miles
More information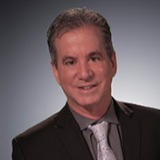 Mark E. Richards, M.D.
N. Bethesda, MD 20852
10.62 miles
More information
Gregory Dick, MD, FACS
Shirley Olsen, MD
Rockville, MD 20850
16.51 miles
More information
People researching Liposuction frequently inquire about these popular procedures available in your area:
Body-Jet (1)
Laser Lipolysis (18)
Tickle Lipo (1)
VASER Hi-Def (1)
VASERLipo (4)
About Liposuction
Permanently remove fat and improve contours in areas affected by excess fatty deposits. Advances in liposuction technology and education have produced amazing results for all types of patients.