Local Special Offers & Ads

New Skin Laser Center
Lawton Tang MD
Angel Plastic Surgery
Nita Patel, MD

Kay Elledge MD
Kay Elledge, MD, South Bay OB/GYN

A-Spa
Mossi Salibian MD

Michael T. Lin, M.D., Inc.

Edwin Choi MD
Viora Medspa Cosmetic Surgery
Payman Simoni MD
Simoni Plastic Surgery

The IBODY
Los Angeles area doctors review the latest procedures
What does Exilis treat?
We've used Exilis for 2 principal things: fat reduction and skin tightening. Skin tightening has primarily been in the face, jowls, and neck. On the body, we've used it a bit on the arms, bra fat area or back. For fat reduction, we've used it in the arms, neck, tummy or abdomen, legs, muffin top area and in the male chest.

Dr. Grant Stevens
Marina del Rey, CA
Ideal Candidate for Thermage
I've found that patients 35 to 50 years old who would like to lift or tighten their face, neck or brow seem to be one the most common groups I treat with a non-surgical facelift procedure like Thermage or Exilis. Also, people who have had a surgical facelift previously, maybe 5 to 7 years ago are good candidates for Thermage if they want to tighten any sagging in the neck or jowls but don't want an additional surgery. Neither (Thermage or Exilis) is as good as a surgical facelift. If a patient is in there 50's and 60's and has never had a facelift, I would usually recommend a traditional surgical facelift.

Dr. Grant Stevens
Marina del Rey, CA
Ideal Candidate for Exilis
Most of us are ideal candidates for Exilis. Those who have just a bit of extra skin or moderate to mild extra fat are good candidates. People who's schedules or medical conditions keep them from having surgery, or those who would simply like to avoid surgery, would be good candidates for Exilis. A morbidly obese person would not be suitable for Exilis or a person with a lot of excess skin. Those are patients that would require surgeries. Patients undergoing Exilis should be advised not to expect dramatic results such as those from surgery.

Dr. Grant Stevens
Marina del Rey, CA
How does PRP FaceLift work?
First, a hyaluronic acid filler is used to fill in areas of face under skin. I use Juvederm in the face soft tissue for volume effect. That is then followed immediately by injecting PRP (Platelet Rich Plasma) from patient's own blood in and under skin to those areas where the filler (Juvederm) was just injected. The PRP enhances the appearance of the skin over weeks, (improved texture, smaller pores, improved lies ad wrinkles) - the Juvederm adds facial volume in selected area. The effects can last 4 months to a year or more, with the filler usually lasting longer than the PRP. So PRPFaceLift equals using both at once to get the PRP FaceLift effect which improves the skin over weeks to months while the improved facial contours is immediate and can last a year or longer. It does not involve injecting fat (that is the Venus Lift when fat is injected along with PRP).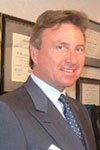 Dr. Thomas W. Barnes
Newport Beach, CA
PRP FaceLift vs. Traditional Methods (lasers, surgery)
Deciding when to use PRP FaceLift Depends on budget and goals of patient. Often, doing combinations of less invasive procedures gives a better overall result with less downtime than more aggressive procedures.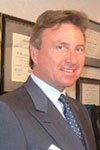 Dr. Thomas W. Barnes
Newport Beach, CA
Ideal Candidate For PRP FaceLift
Men or women in age range from 20ss to 80s with aging skin, sun damage, thinning of skin, large pores, uneven skin texture, lines and wrinkles, brown spots or scars would benefit from this treatment. It does not matter what skin color.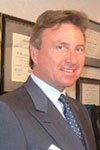 Dr. Thomas W. Barnes
Newport Beach, CA