Featured Advertisers
*Individual results will vary
Advertisers may not offer the specific brands, products or services featured on this page
Dr. Raymond Lee, MD
Placentia, CA 92870
9.74 miles
More information
Dr. Lakshman Makandura
W. Covina, CA 91790
4.68 miles
More information
Dr. Sean Leoni
Whittier, CA 90605
4.31 miles
More information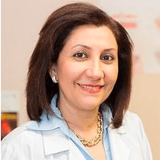 Sepideh Zahedy-Kapusta, MD
La Habra, CA 90631
4.64 miles
More information
Dr. Dumrong Tangchitnob
Dr. Edward Tangchitnob
West Covina, CA 91790
4.51 miles
More information
Belle Vie Wellness
Medical Aesthetics
Cerritos, CA 90703
12.11 miles
More information
Glenn Vallecillos, M.D., F.A.C.S.
Los Angeles, CA 90004
21.17 miles
More information
Dr. David Hansen
W. Hollywood, CA 90069
25.29 miles
More information
People researching Voluma frequently inquire about these popular procedures available in your area:
BellaFill (89)
Evolence (1)
Juvederm (88)
PRP Facelift (16)
Radiesse (36)
Restylane (44)
Sculptra (29)
Selphyl (5)
Versa (4)
About Voluma
Juvederm Voluma is a hyaluronic acid used as an injectable facial filler. Voluma temporarily restores volume to the cheeks and around your nose, known as the mid-face.