Featured Advertisers
*Individual results will vary
Advertisers may not offer the specific brands, products or services featured on this page
Lawrence Osman MD
Calabasas, CA 91302
10.29 miles
More information
Tanya Kormeili, MD
Santa Monica, CA 90403
8.86 miles
More information
Lawrence Osman, MD
Reseda, CA 91324
5.66 miles
More information
Dr. Heather Roberts
Los Angeles, CA 90064
9.06 miles
More information
Debra Luftman, MD
Beverly Hills, CA 90210
7.53 miles
More information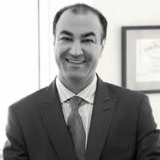 Reza Nabavian, MD
Santa Monica, CA 90404
9.50 miles
More information
The Nikolov Center for Plastic Surgery
Beverly Hills, CA 90210
7.50 miles
More information
Derek Jones, MD
West Hollywood, CA 90069
6.59 miles
More information
Dr. David Amron
Beverly Hills, CA 90210
7.49 miles
More information
People researching Body Thermage frequently inquire about these popular procedures available in your area:
BodyTite (25)
EmbraceRF (3)
EndyMed Pro (9)
Exilis (24)
FaceTite (25)
Morpheus8 (4)
Pelleve (33)
PrecisionTx (2)
Profound Lift (17)
Skin Tightening (253)
SkinTyte (16)
TempSure Envi (9)
Thermage (57)
ThermiSmooth (36)
ThermiTight (33)
Titan (2)
Venus Legacy (27)
About Body Thermage
An exciting cosmetic procedure that provides a non-surgical alternative for tightening loose skin and wrinkles through the use of radiofrequency energy. It is typically used to treat the neck, face, eyes, abdomen, thighs, upper chest, and buttocks. Other parts of the body can be treated as well.